Besides your wedding gown, no other single item will show your personality and style at your wedding as much as your bridal bouquet. Your bouquet will likely be in almost every photo of your special day. Here's the three methods we use to compose the flowers you will carry down the aisle.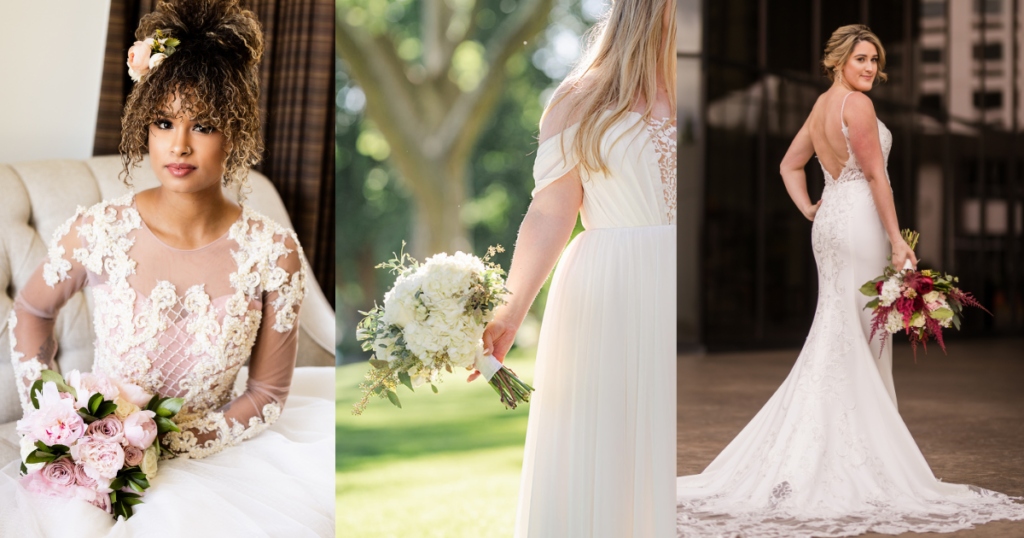 This is probably the easiest floral arrangement to make. Flower stems are placed one at a time in a 45-degree twisting spiral. To achieve this look, it is important to remove the leaves from the stems prior to starting to arrange them. We like to make little piles on our work counter. Hold the flower stems in one hand and add new flowers to the arrangement with the other hand. Give the bouquet a 1/3 to 1/4 turn before placing each new stem. Greenery is used at the end to add a collar to finish the bouquet. Next, tie off the stems either with floral tape or a zip tie and trim the stems of the finished bouquet. We like to give it a finished look by wrapping stems with ribbon. The spiral hand-tied bouquet provides the tightest arrangement of flowers. The hand-tied spiral generally creates a round shape that is light and easy to carry. This bouquet shape also makes it easy to keep your flowers hydrated because the exposed stems can be place in a vase of water.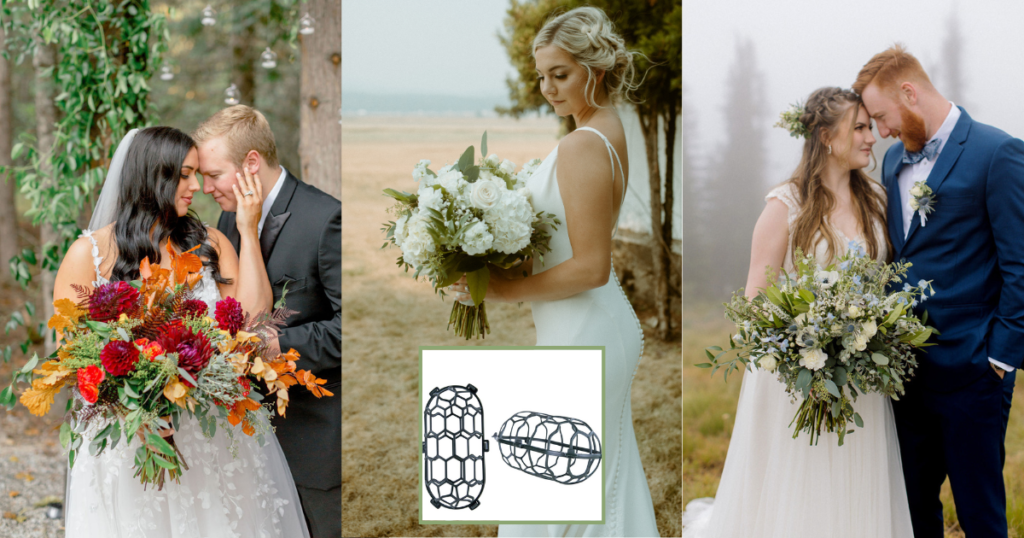 Want a wider, looser, more free-form arrangement with greenery between the blooms? A floral egg will provide that. This shape was once made of chicken wire until floral designer Holly Chapple developed a standard plastic oval design that now bears her name— the Holly Chapple egg. Besides allowing a looser, fuller shape, the plastic egg-shaped holder also lets you more easily put your flowers down without harming the shape or petals. We use this technique for the majority of our bouquets.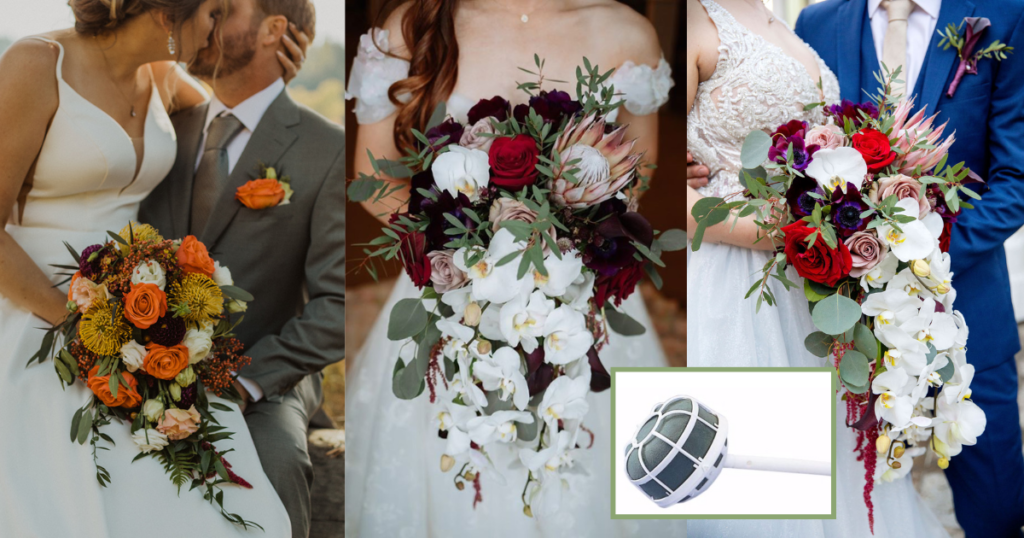 This shape of bouquet makes a dramatic statement with a "waterfall" of blooms cascading into an upside down teardrop shape. You can also make a round bouquet using this method, although we prefer to only use it for the cascading style. This is also a good choice for line flowers like delphiniums and long greenery like Italian Ruscus. Just know that because the foam holds water and long draping stems, this bouquet shape will be slightly heavier to hold.
Think about the look you want and feel comfortable holding. What best reflects your personality and style? Then close a floral composition that works best for you.